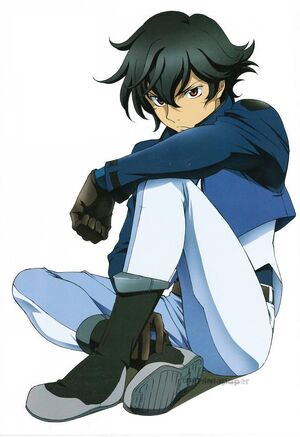 Aaron Waldstein is the Youngest Son of Bismark Waldstein and a Knight in the
Divine Empire Series
, he briefly appears in
Season One
as one of the Emperor's choices as a personal Knight for
Michael El Britannia
and therefore by
Season Two
he works alongside an
Original Immortal
who has given him a Geass and it is expected that he will become a Runaway Hybrid due to close proximity to
Michael
, by
Season Two
he is also openly referred to as
Michael
's Knight by the Imperial Court.
Appearance
Edit
Personality
Edit
Physical Appearance
Edit
Biography
Edit
Equipment, Powers and Skills
Edit
Equipment
Edit
Hand-held Weapons
Edit
Knightmare Frames
Edit
Vehicles and Support Craft
Edit
Relationships
Edit
Charles Zi Britannia
Edit
Bismark Waldstein
Edit
Schneizel El Britannia
Edit
Ad blocker interference detected!
Wikia is a free-to-use site that makes money from advertising. We have a modified experience for viewers using ad blockers

Wikia is not accessible if you've made further modifications. Remove the custom ad blocker rule(s) and the page will load as expected.