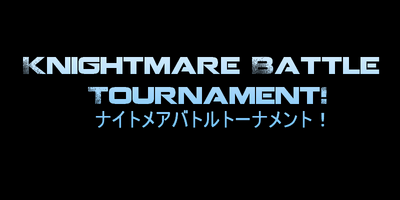 Knightmare Battle Tournament! is a fanfiction series written by RaiZero on FanFiction.Net based upon the FanFic, Gundam 00 High by Cyberslayer-00 This story was originally published February 26th, 2013 and has been ended as of December 19th, 2014.
A game was released in Japanese arcades across the nation named Knightmare Battle! This highly anticipated virtual reality game throws the pilot into life like battles utilizing strategies, tactics, physical strength, combat ability, and many more factors in these intense battles which uses large cockpit like pods to simulate G-Forces. This game was created by numerous companies brought together by a masked and caped man named Zero, who's face is unknown to those within his company. On the day of it's release, Suzaku Kururugi is the 100th person to register and is given the Z-01 Lancelot to use in the game. While this game becomes more and more popular, the reason as to why it was made and why people play it becomes more and more clear through time as the Knightmare Battle Tournament inches closer and closer with rewards nobody could dare to imagine.
Since it's conclusion,Knightmare Battle Tournament!has been given a re-haul in the form of a new story. With a similar plot, yet added detail and extension, this reboot has been named, Knightmare Battle Championship and is now being continued with more intended plot details, story arcs, and character development.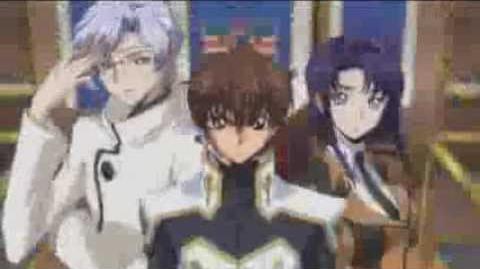 Ad blocker interference detected!
Wikia is a free-to-use site that makes money from advertising. We have a modified experience for viewers using ad blockers

Wikia is not accessible if you've made further modifications. Remove the custom ad blocker rule(s) and the page will load as expected.