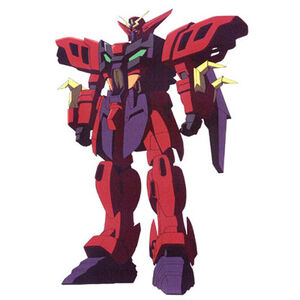 A Knightmare Frame designed to aid the skirmishes in Africa since the EU under new military leadership began to make headway in the conflicts, it was especially designed to be able to crush most enemies through direct territorial combat, it had two modes: a Knightmare Frame Mode and a Heavy Attack Mode
Schematics
Edit
RPI-00X2 Torment
Edit
Powerplant:
Edit
Activation:
Edit
Usual Knightmare Frame Activation Methods
Atlantian replicated Pre-Production Prototype Geass Weapon
Generation:Edit
Test Pilot:
Edit
Present Pilot:Edit
Weapons and Defences:Edit
Other Equipment:Edit
Operational History:
Edit
Ad blocker interference detected!
Wikia is a free-to-use site that makes money from advertising. We have a modified experience for viewers using ad blockers

Wikia is not accessible if you've made further modifications. Remove the custom ad blocker rule(s) and the page will load as expected.