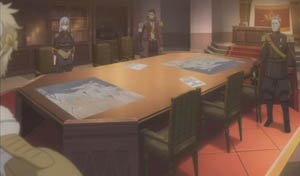 The Triumviri, meaning One of three people sharing public administration or civil authority, is the name given to
Maximillion
's three top Generals whom
Maximillion
has the most trust in.
The Triumviri
Edit
The Ranks of the Triumviri are quite unique as they have the rank of both Grand Admiral and Field Marshal while being mentioned as neither, Maximillion considers them outside the chain of command and a unique elite mobile command force, Maximillion intends also to forcefully recruit three others to their ranks.
Ad blocker interference detected!
Wikia is a free-to-use site that makes money from advertising. We have a modified experience for viewers using ad blockers

Wikia is not accessible if you've made further modifications. Remove the custom ad blocker rule(s) and the page will load as expected.